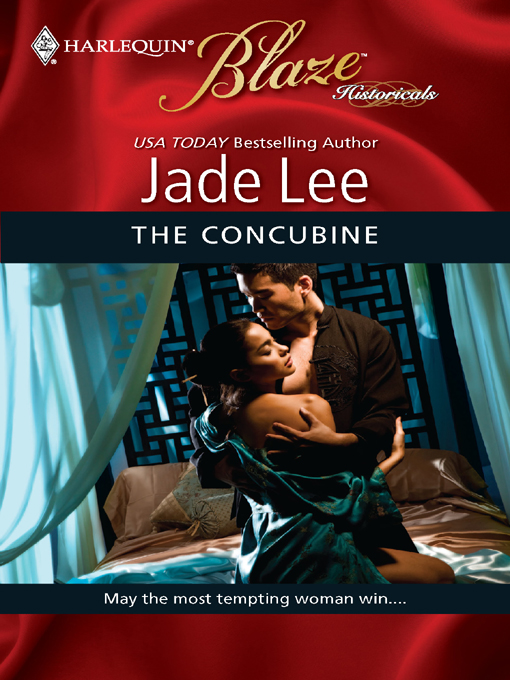 THE CONCUBINE
Jade Lee
Thank you, Brenda, editor extraordinaire, for inviting me to explore the sexuality of China.
I had so much fun with this, I feel like I won something way better than the title of Empress!
Dear Reader,
Imagine my surprise when I discovered that network television did not invent contests for finding a mate. I mean, sure, there was Cinderella, but that was just a fairy tale. Who knew that in 1851 the Emperor of China truly did advertise for all the eligible young women in the land to apply to become his new empress? Of course, he wasn't looking for just one wife. One lucky winner would become his empress, four became primary concubines and then he had two levels of harems below that for when he got bored. Lucky him! And lucky me, too, because I got to explore all the drama, the fear and the excitement vicariously through my heroine.
Now, I'll be the first to admit that I had to change certain historical facts to make it more dramatic. If you're curious, I've put a brief article up on my Web site about the changes I've made. Check it out at www.jadeleeauthor.com. But don't let reality spoil your fun!
Step now into the sensuous, exotic world of China's Forbidden City, where the women are beautiful, the men are usually cut and the emperor rules over everything with absolute power. Then see if you can pick the winner in a game of power and love!
Enjoy!
Jade Lee
| The Concubine |


---